So today is the big day for the Seven Sisters, we are travelling to Kenya to embark on a little team challenge… climbing Mount Kenya!
Let me rewind a bit, so the Seven Sisters refers to a team of seven women from the School of Business, Management and Economics who have all signed up to take on the challenge of climbing Mount Kenya. We came up with the name after a training walk over the Seven Sisters a few months ago!
Here is our story:
BMEc fundraisers gear up to climb Mount Kenya for charity
A group of students, academics and Professional Services staff in the Sussex School of Business, Management and Economics (BMEc) are about to embark on an adventure to climb Mount Kenya, Africa's second highest mountain, with the aim to raise over £5,500 for a charity empowering Kenyan women.
The group, who have already hosted fundraising events such as a bake sale and Kenyan film night, will be setting off for Nairobi on 28 June.
They aim to raise as much money as possible for Team Kenya, a charity working with a Kenyan NGO to educate girls, empower women and reduce extreme poverty in the rural west of the country.
The team includes:
Halima Ali Akbar, year 1 BSc International Business (with a professional placement year)
Karen Brandt, year 1 BSc Economics
Alexandra Butcher, year 2 BA Economics
Helen Greaves, Student Experience Co-ordinator
Julie Litchfield, Senior Lecturer in Economics
Georgina Lott, Student Experience Co-ordinator
Juliet Williams, Student Experience Officer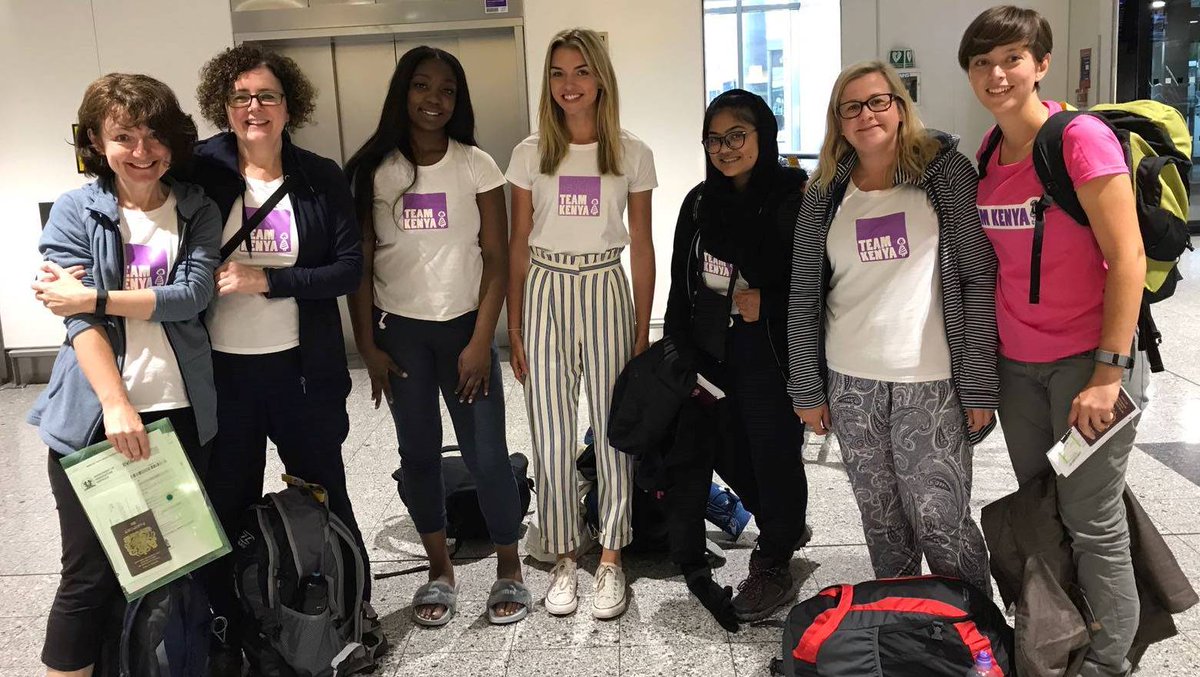 All have been training hard ahead of the climb in recent months by going on increasingly long and challenging hikes over the South Downs.
Juliet commented:
'We're all very excited. I'm particularly looking forward to meeting all of the people in communities we'll be visiting throughout the trip and to arriving in Nairobi.'
Halima added:
'I'm very excited and looking forward to the trip! I'm mainly looking forward to visiting schools and the cultural tour as it will be definitely a fantastic experience to meet new people and know about their experiences.
'Also, I'm excited to climb Mount Kenya, as it will be a different experience - I've completed three days of five to six hours of walking and hoping to complete few more days before the flight.
'It makes me feel very overwhelmed about how well our fundraising is going for this trip. I've nearly met my individual target - I'm just £102 away.
'I'm glad that thanks to this support many girls (will be able to) to complete their education, especially girls who can't go into further education due to financial circumstances.'
About the charity
Since being founded in 2008, Team Kenya have built a strong relationship with the community in Ndhiwa and the Ndhiwa Community Empowerment and Development Project (NCEDP). Team Kenya work in partnership with NCEDP and together we have transformed the lives of over 5,000 children and their families in Ndhiwa.
How can I donate?
This post has been read 1828 times.