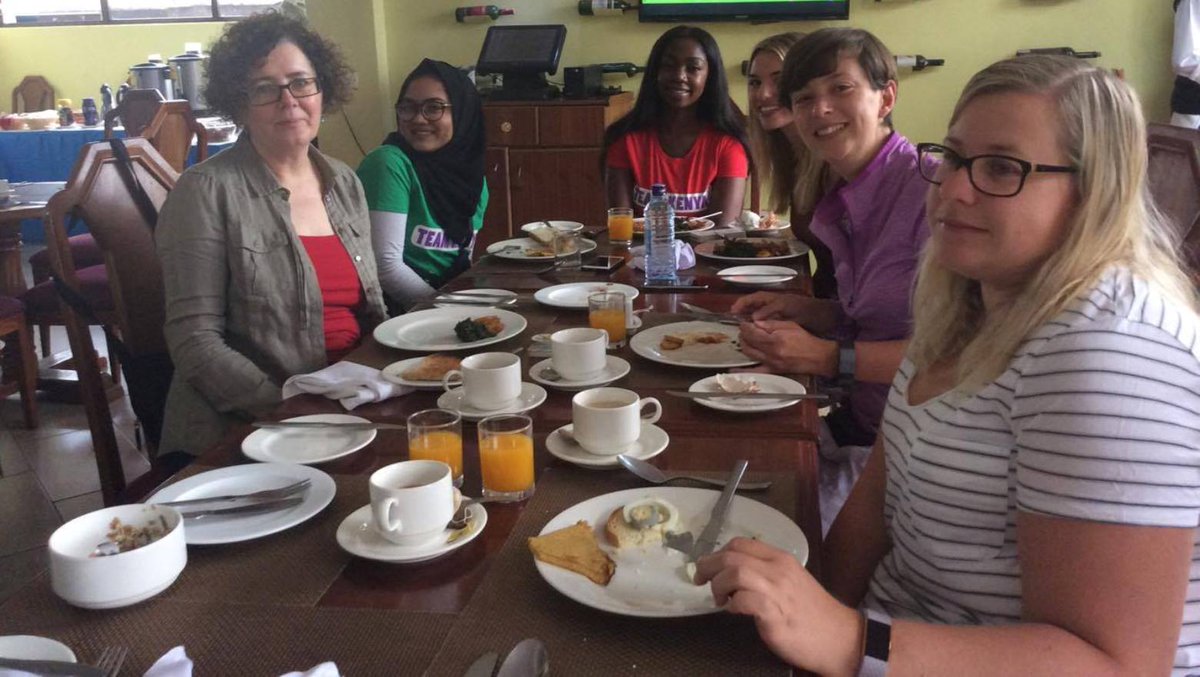 Our first morning and a big buffet breakfast for us. Strange birds outside the rooms kept some of us awake last night. We are staying in a hotel near the airport and after this huge breakfast we are off to Nanyuki where we'll have one night to acclimatise before we start the climb tomorrow! We are quietly confident and not really talking about the enormity of the challenge 😉.
Juliet
About the charity
Since being founded in 2008, Team Kenya have built a strong relationship with the community in Ndhiwa and the Ndhiwa Community Empowerment and Development Project (NCEDP). Team Kenya work in partnership with NCEDP and together we have transformed the lives of over 5,000 children and their families in Ndhiwa.
How can I donate?
This post has been read 2500 times.